Shortly after CM Yogi finalised the airport's logo and design, biscuit brand Priyagold set up its manufacturing facility in Jewar—a 953.39 crore investment.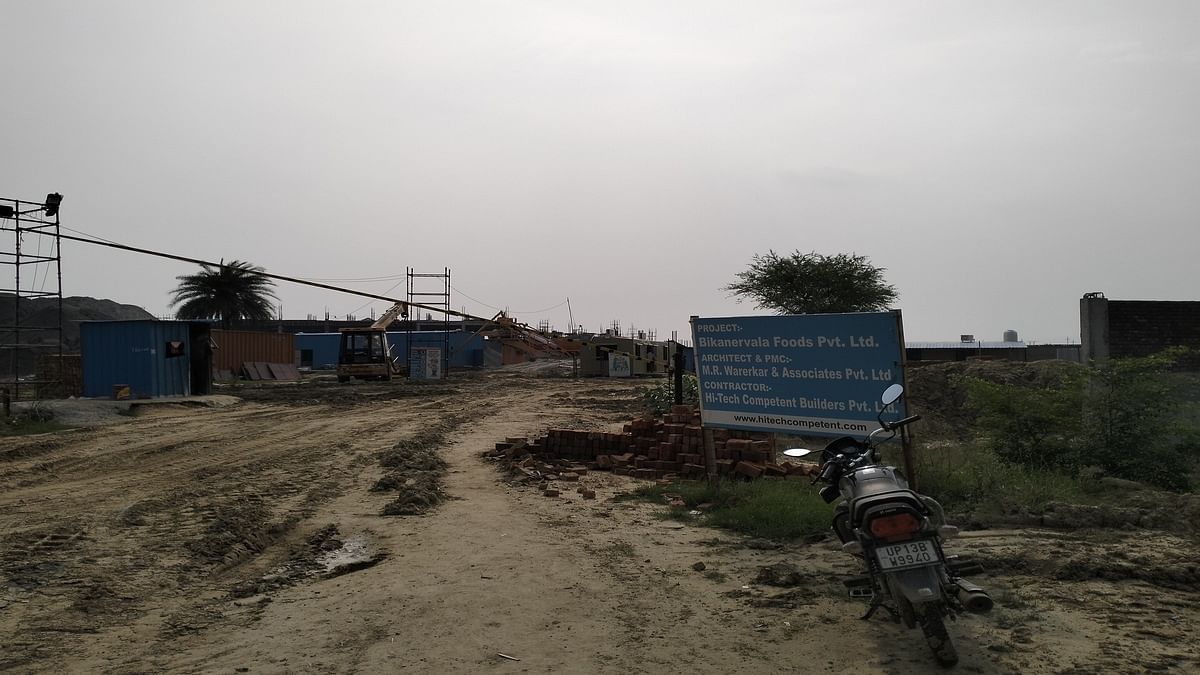 Every second sentence uttered by people in Greater Noida these days has the word 'airport' in it. It is the connecting word of their aspiration now, the crown jewel of Uttar Pradesh's development mantra. Countless flex boards flap in the wind on a drive toward Jewar with the unmistakable image of an aircraft taking off.
"No matter what, Yogi ji will make sure at least one flight takes off in 2024 before (the Lok Sabha) elections," said Pawan Sharma from Rohi village, which was acquired by the Yamuna Expressway Industrial Development Authority (YEIDA)
Called the 'logistics gateway' of Northern India, there is now a race to be the early bird investor in this National Capital Region (NCR) suburb. From Bikanervala to Kent RO to Avery Dennison, many businesses are lining up to profit off the new Gold Rush.
The sense of anticipation in Jewar, roughly 100 kilometres from Delhi, is palpable. Everyone, from families running local businesses to industries, are waiting for 'development' and the wealth it will usher in.
Nearly 17 years after the idea of Jewar airport was first floated in 2001 by then-UP chief minister Rajnath Singh, construction has begun in what is slated to be the fourth-largest airport in the world, triggering a buying spree.
Rising opportunity
From Vivo to LuLu, investors are queuing up to fund projects in Noida, Greater Noida and Jewar.
Six months after Chief Minister Yogi Adityanath approved the design and logo for Jewar airport in December 2020, Surya Global, owner of the popular Indian biscuit brand Priyagold, started the construction of its manufacturing facility in August 2021. It has invested Rs 953.39 crore in an area of 38.10 acres. Restaurant chain Bikanervala also set up shop in the same area, Sector 32, roughly 10 km from the airport. It has invested Rs 160.27 crore for a 25-acre plot of land. Construction work on the facility began in January this year.
While approvals came in some time ago, the definitive news that the airport will be operational by 2024 became the catalyst for the construction process," said Vinay Gupta, chief managing director at Bikanervala.
The packaging and labelling company, Avery Dennison, which has invested Rs 231 crore has already started manufacturing while Haldiram's (Rs 245 crore) will also be setting up a facility in the area.
But the largest investor so far is Vivo, with a whopping Rs 5,200 crore investment in an area spread over 169.5 acres. LuLu Group International, a Middle East-based retail company, announced its export-oriented food and agriculture-produce processing park on 20 acres of land in Greater Noida. The facility is expected to generate 700 jobs and give indirect employment to 1,500 people. LuLu Group plans to invest Rs 2,500 crore in Uttar Pradesh. While two malls will open in Prayagraj and Varanasi, the third will be in Greater Noida, closer to the airport.
This flurry of investments has given an impetus to other sectors as well. Rajkiya Mahavidyalaya, the region's first co-educational college, will start holding classes from the end of August. Students from Jewar will no longer have to travel to Bulandshahr, Ghaziabad, Meerut, or Delhi for higher education.
Ready to take on Gurugram
For decades, Noida has been seen as the less endowed sibling of Gurugram (formerly Gurgaon); the absence of an airport was a sore point. Delhi's Aerocity itself is the by-product of the lucrative space near the airport. But Noida and Greater 'Noidavaasis' have their hopes pinned on the upcoming airport— it is their golden goose. Conglomerates are investing as much as Rs 5,000 crore in Jewar.
"Noida has competed with Gurugram as the premier suburb of Delhi with one hand tied behind its back. Even though it has better infrastructure and access to Delhi, corporates and MNCs [multi-national corporations] always preferred Gurugram due to its proximity to the Indira Gandhi International Airport. Over the next few years, this differential will disappear," said Pankaj Bajaj, president, Confederation of Real Estate Developers' Associations of India (CREDAI), NCR.
People are holding on to Prime Minister Narendra Modi's promise of the prosperity this airport will bring to the region. At the foundation stone laying ceremony in November 2021, Modi said it would make the region the 'logistics gateway' of northern India and provide new employment opportunities to thousands of people.
Employment is a distant dream
So far, employment opportunities for locals have yet to open up, and thousands line up for the few jobs available to them. At the makeshift Tata office on the airport construction site, there's a snaking queue of job aspirants, all hoping to become security guards. At present, the only available jobs are those of site engineers, construction workers, electricians, security guards, and drivers.
"I completed my Bachelor's last year and need a job," said Akhil Singh, who lives in the vicinity of the RR Site–the place Rohi village was relocated to after land acquisition.
While jobs are not easily available, Chaudhary, the real estate dealer, sees this as an opportunity for entrepreneurship. He realised the airport would need a steady supply of ready-mix cement and started his own venture, Jewar RMC Infrastructures Private Limited, to supply all the construction work that started. He, too, prefers not to hire locals, and instead chooses labourers from far-off places who will not be 'distracted' by family living close by.
But people in Jewar and nearby areas are waiting for the promised boom. If the airport is the golden goose, then the conglomerates and chains setting up houses in their backyard will lay the golden egg.